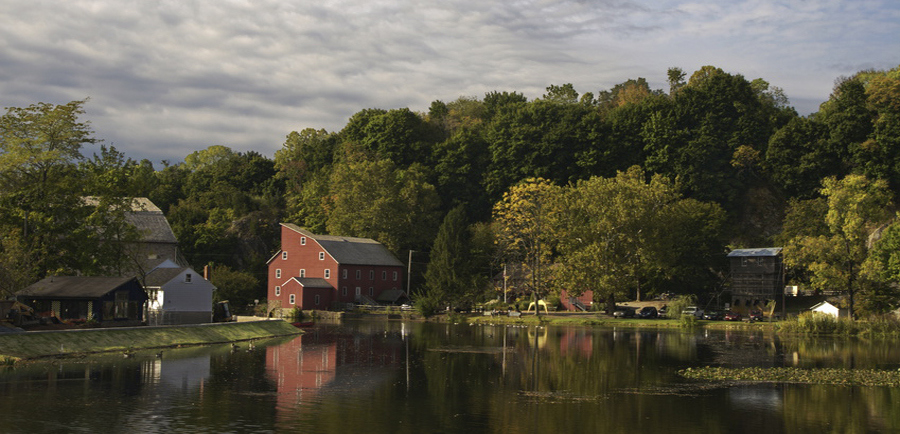 Hunterdon County is a county located in the western section of the U.S. state of New Jersey. As of the 2016 Census estimate, the county's population was 124,676, making it the state's 18th-most populous county,[3][4][5] representing a 2.9% decrease from the 128,349 enumerated in the 2010 United States Census,[2] in turn increasing by 6,360 (+5.2%) from the 121,989 counted in the 2000 Census,[6] retaining its position as the state's 14th-most populous county. The percentage increase in population between 2000 and 2010 was the largest in New Jersey, almost triple the statewide increase of 4.5%, and the absolute increase in residents was the third highest.[7] It is part of the New York Metropolitan Area. Its county seat is Flemington.[1]
In 2015, the county had a per capita personal income of $80,759, the third-highest in New Jersey and ranked 33rd of 3,113 counties in the United States.[8][9] The Bureau of Economic Analysis ranked the county as having the 19th-highest per capita income of all 3,113 counties in the United States (and the highest in New Jersey) as of 2009.[10] Hunterdon County is noted for having the second-lowest level of child poverty of any county in the United States.[11]
It is part of the Newark-Union, NJ-PA Metropolitan Division of the New York-Northern New Jersey-Long Island, NY-NJ-PA Metropolitan Statistical Area.[12][13]
Hunterdon County was established on March 11, 1714, separating from Burlington County, at which time it included all of present-day Morris, Sussex and Warren counties.[14] The rolling hills and rich soils which produce bountiful agricultural crops drew Native American tribes and then Europeans to the area.